Vetericyn
Matt became an Ambassador for Vetericyn this spring. Vetericyn has a great variety of products for wound and skin care, eye care and ear care for your all your animals. Please check out their website by clicking on the Vetericyn link.

Due to their generosity, we have been able to give some of their products at the shoots this year. We've presented product for the Clean Shooters at Hermiston, Oregon, Team Shoot winners at Garden Valley, Idaho and the Dog Race participants at Coeur 'd'Alene, Idaho.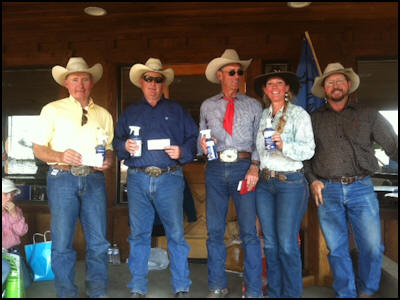 Matt is presenting the winners of the Clean Shooters Jackpot at the "Way to the Worlds" shoot in Ellensburg, Washington a bottle of Vetericyn. The winners were Mark Plumlee, Dwayne Haaby, David Whitman & Tara Gokey - thanks Vetericyn for your donation!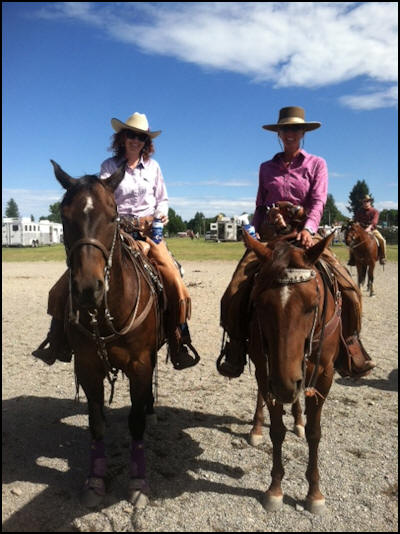 A bottle of Vetericyn was presented to the winners of the 2014 Mounted Shooters of America Idaho State Championships Friday Night Team Shoot in Garden Valley, Idaho. Shown here is Bev Nicholson and Tanya Kropf, not pictured is Dan Fulwyler.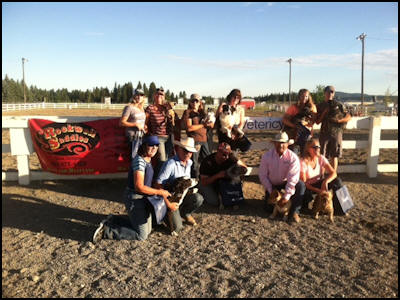 At the CMSA North Mountain Regional Championships, the NW Mounted Shooters held their annual dog races. Cowboy Mounted Shooters love their horses, guns and their dogs! The participants were given a Vetericyn bag, "wild rag", vet wrap, caps and water bottles - thanks Vetericyn!
Some of the racing dogs were Chewy, Buddy, D-O-G, Murphy, Philo, Ben. "Ben" Beckman, front left, was the grand champion, beating "Chewy" Peters, the previous champion.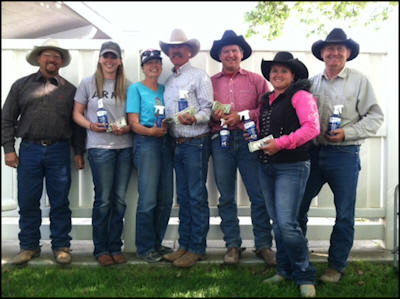 Winners of the Clean Shooter Jackpot at the C.M.S.A. Northwest Regional Championships in Hermistion, Oregon are presented with a bottle of Vetericyn by Matt Rockwell. The winners are Courtney Johnson, Melody Beckman, Dave Beckman, Brian Wing, Shanda Nagle and Niels Lausten.